What Started as a Vacation Turned Into a Unique Women-Owned Business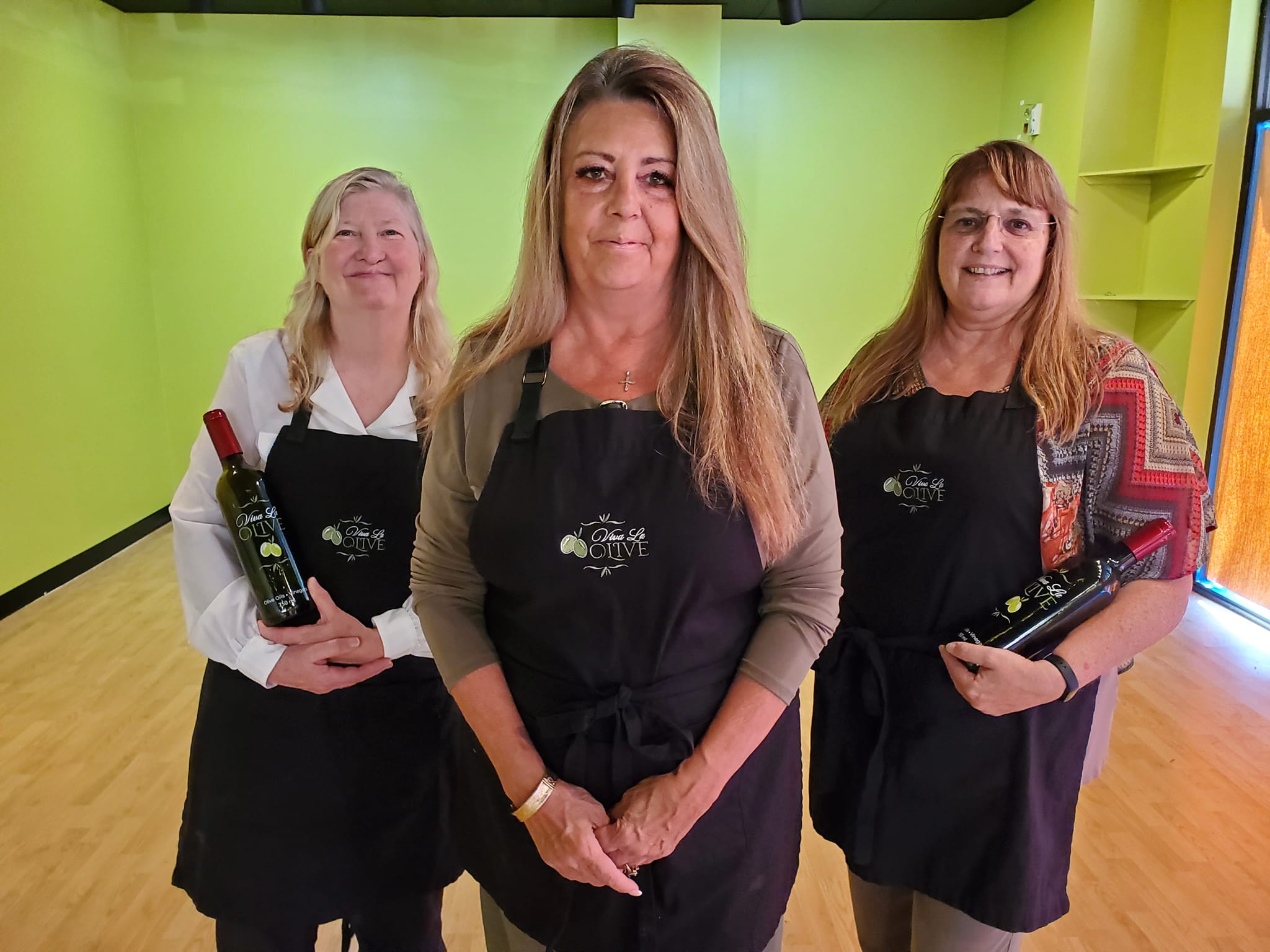 In 2022, Cindy, Diana, and Kim went on vacation to Ohio together. Kim is from Ohio and wanted to take her friends to try (and taste) something new. Kim suggested they visit an olive oil and vinegar store that she had frequented for 10 years.
Cindy and Diana reluctantly went into the store. After a few minutes, the uncertainty quickly changed to ogling over delicious food. They began taste testing and learning about the differences between fresh olive oils and vinegars as opposed to shelved-for-months oils and vinegars from grocery stores. Diana is in the health care industry and was particularly impressed with the health benefits that olive oil provides. The two were sold and came out of the store with an armful of multiple bottles of olive oil and vinegar each.
Once the three were back in the car, they begin chatting about starting a similar olive oil business in Wichita, KS. After researching other olive oil stores and working to come up with a plan, brand, and name…Viva La Olive was born and is now proudly women-owned in Old Town Square in Wichita, KS.
Sign Up For Savings!
Get 10% off instantly when you sign up for our exclusive email club!